haute couture design series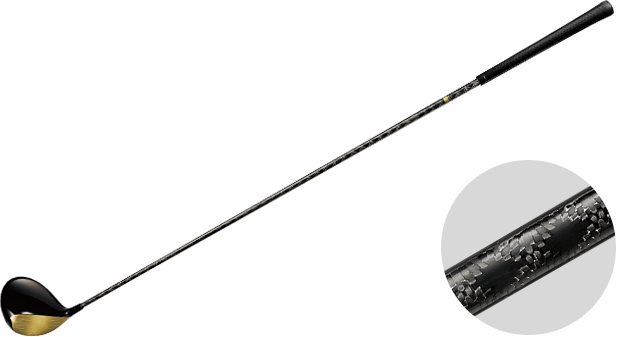 Premium
The Premium aims to take light weight and carry distance to the the limit by making full use of space technology, as well as the ultimate carbon materials and molds. It is fabricated from CFRP using special carbon fibers found only in state-of-the-art space technology development– such as for satellites — where ultra-high precision is required. The molds that we use contain "super invar alloy," an ultra-low thermal expansion material. Every Premium shaft is designed from scratch specifically for each individual customer.
Each shaft is one of a kind, and upon completion we deliver a part of the mold to you in a special carbon case.
The Premium strives to be very best in every way.
Ultimate carbon golf club shaft
1 Laminate Design
We design an optimum carbon laminate based on the data of your swing obtained from test hitting.
2 Void (Foam) Control
Voids generated in a shaft is one of the causes of the significant drop in shaft performance.
seven dreamers prevents voids from being generated by applying high pressure during the shaping of a shaft to vacuum the inside of the mold. 
3 Resin Content Rate Control
If the content of the resin that binds the carbon fibers is uneven, characteristics of the shaft will be unstable. 
seven dreamers applies high pressure evenly during the formation of a shaft by utilizing our special vacuuming technique to ensure stability.
Types of Shafts
Manufacturing Method
Laminate Design


State of Void
State of Resin Content
General Carbon Shaft
Haute Couture
Premium
Tightening with shrinkable tape


Seven Dreamers manufacturing method(Steel mold)
Seven Dreamers manufacturing method(super invar alloy mold)
No individual design


Shaft design tailored to each customer
Shaft design tailored to each customer
Not controlled
Highly controlled
Fully controlled
Not controlled


Highly controlled
Fully controlled
Ultimate Metallic Molding 

Types of Shafts
Outer / inner molds
Pressure applied to product
General carbon shafts
Haute Couture
Premium
Forming by
shrinkable tape
Steel / aluminum
Super invar alloy /
Aluminum alloy
Formed at 3 to 5 atm, which causes variations in quality
About 2 times higher
About 5 times higher